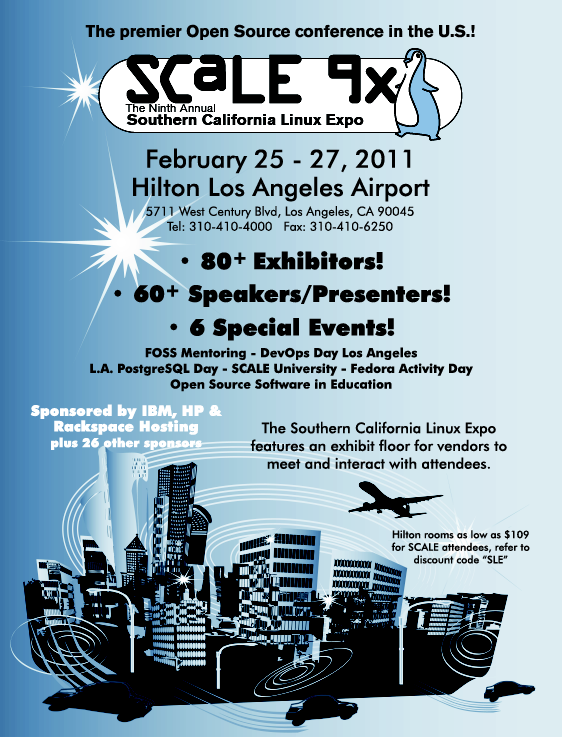 Not only will
OpenShot
be an
exhibitor
, showing off our best new features, I am also one of this year's
presenters
. So, if attending an
OpenShot
presentation sounds fun (and it will be) please come by and show some support!
Want to help us out, but don't know how?
Visiting our booth and attending the presentation is a great way to help! However, if that is not possible for you,
donating
a few dollars will also help us out with this event. The costs of travel & booth supplies has been a bit more than expected.
"In this presentation, we will discuss everything from basic video editing to the advanced topics of video effects and
compositing
. Learn all about this great project, such as where it came from, and where it's going."
This is the
first time
I have ever traveled and spoken on behalf of
OpenShot
, so it's a big step for me. I would like to make this the first of many events that
OpenShot
will attend. I feel that it is important to put the
OpenShot
brand in front of the users, attendees, and the press, and try and build as many relationships with other open-source projects and contributors as possible. So, I'm crossing my fingers that everything goes well. =)
If you are planning on visiting our booth or attending the presentation, please post a comment and let me know. I look forward to meeting you.